From our humble beginnings back in 1992, AWC has grown to be a force in infrastructure projects in Myanmar.
Our track record has been built over the years through key learnings from small projects — for instance, we amassed our expertise in airport work through initial renovation works, runway construction and extension works, as well as upgrading works at Yangon International Airport.
Similarly, our port operations started on a small scale with only with 1 wharf facility, and today we are en-route to building our fourth wharf facility. Through the years, we have improved our know-how and efficiency through years of managing logistics. Our technology enables us to weigh, stack and balance containers efficiently on vessels, and recalibrate just as quickly by moving containers around virtually. This helps us achieve the best results, as well as time and cost savings for our clients.
We also gathered valuable experience around power plants and construction when we handled numerous projects as sub-contractor for other power plants, and construction projects such as roads, infrastructure, and workers' quarters. Having honed our capabilities over the years, AWC enjoys a reputation for delivering projects on time today.
Airports
---
Nay Pyi Taw International Airport
Completed in 2011, Nay Pyi Taw International Airport showcases AWC's established track record and experience in such infrastructure projects through its subsidiary, Pioneer Aerodrome Services Company Limited ("PAS"). PAS is also the operator of this international airport in Myanmar's new capital city. Connecting the capital of Myanmar to the rest of the country and the world, Nay Pyi Taw International Airport provides high quality airport services and is fully geared to handle up to 3.5 million passengers per year. With this iconic airport in place, Myanmar has welcomed multiple top foreign dignitaries, and successfully hosted major international events over the last few years. These include the 27th South East Asian Games in December 2013, as well as the 25th ASEAN Summit in November 2014 that welcomed U.S. President Barrack Obama and other world leaders.
Yangon International Airport
Contracted to build the existing airport terminal in 2003 and subsequently in 2010, a long-term service operation and maintenance contract in recognition of PAS's capability. Yangon International Airport plays a major role as the main gateway into the country and is located only 15km north of Yangon's downtown district. In 2016, the airport welcomed 5.45 million passengers and this is expected to continue growing, with Myanmar becoming a fast- growing tourist destination.
In 2013, the PAS consortium successfully tendered for the Yangon International Airport Development Project, an essential development for Myanmar's expected increase in air passengers' traffic in tandem with the economic growth of the country.In March 2016, YIA unveiled its international Terminal T1, followed by the domestic Terminal 3 in quick succession just nine months later in December 2016. These world-class facilities are built to handle up to 20 million visitors per year, and will support transportation, tourism, connectivity and commerce flows into Myanmar via Yangon. Visit www.yangonairport.aero for more details.
Seaport
---
Asia World Port Terminal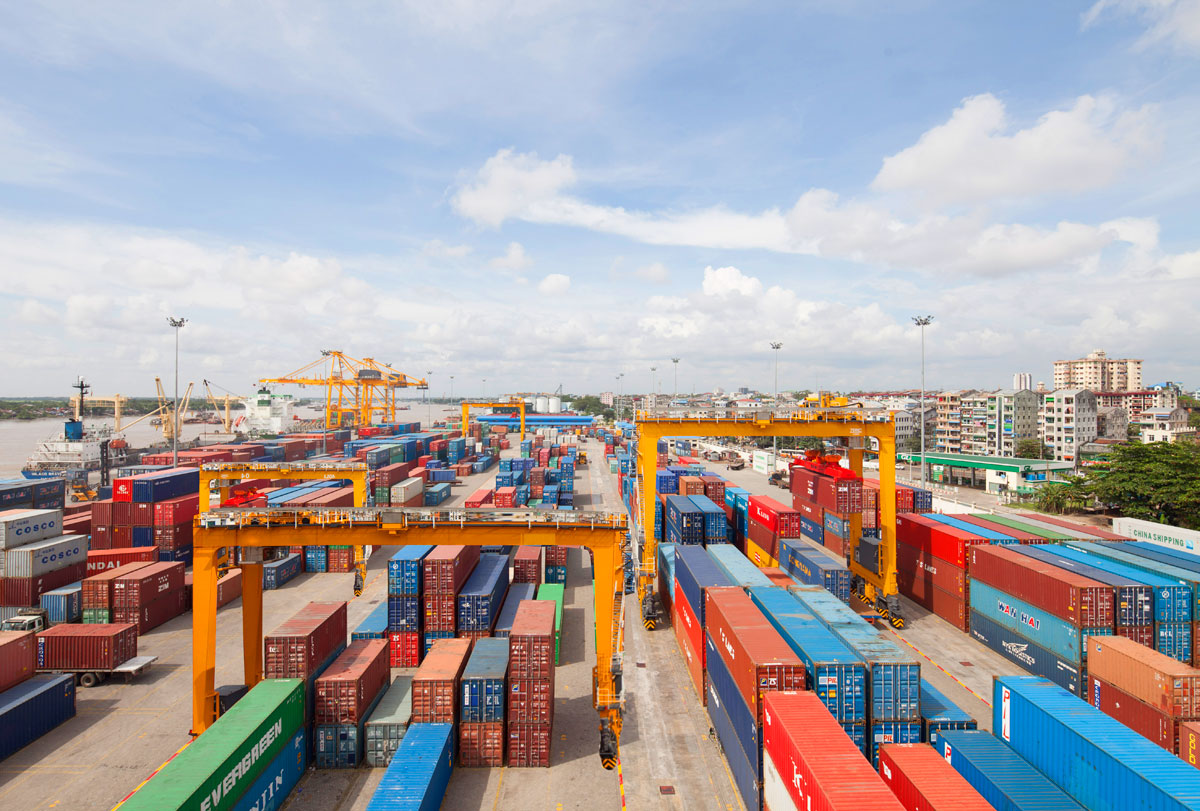 Developed, managed and operated by Asia World Port Management Co. Limited, a subsidiary of AWC, Asia World Port Terminal ("AWPT") is one of the busiest ports in Myanmar. In 20142016, AWPT's total cargo volume handled was about 41% of the total volume in Yangon. AWPT has had a long history as the first private wharf being operational back in 1997. Strategically located upstream of the Yangon River, AWPT is within easy reach of commercial and industrial hubs in Yangon and plays a key role in supporting the trade and economic flow of Myanmar. AWPT carries a wide range of port equipment such as harbour cranes, handlers, stackers and cold storage areas to cater to virtually all cargo handling modes including breakbulk, container, dry and liquid bulk operations. Constantly striving to provide the best professional service, AWPT is recognized by many within the shipping industry for its efficiency and service quality.
Energy
---
Thaukyegat (2) Hydropower Project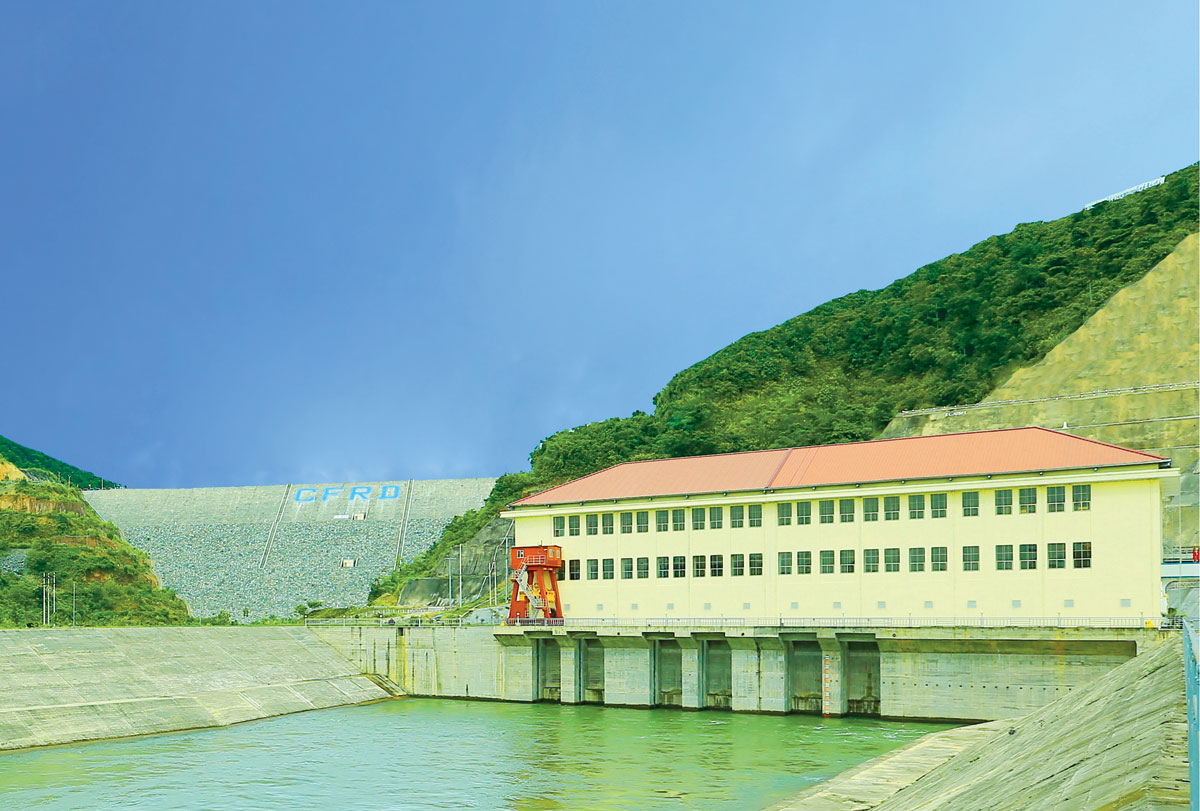 Started in end 2009 by AWC's subsidiary, Gold Energy Company Limited, the Thaukyegat (2) Hydropower Project was completed in 2012 and commissioned in 2013. Tapping on its experience in the construction industry and hydropower infrastructure as sub-contractor, AWC took on the challenge of building the 4th largest hydropower plant in Myanmar. This is also the largest power plant to be built by a private company.
Supporting the country's power plans where less than a third of its households are connected to the national grid, electrical output produced by the Thaukyegat (2) Hydropower Project now generates power for rural businesses and households – many of which lacked electricity previously. Total power supply in Myanmar has also increased by an estimated 4-5% as a result, creating significant and positive social impact.
During the course of the project, Environmental Impact and Social Impact Assessments (EIA and SIA) were thoroughly conducted and researched. The company also took into account proper relocation for existing residents, as well as rural development activities such as road and schools. In turn, these created local employment and improved the living standards of the residing population in the area. For its excellent engineering and community achievements on this project, AWC received the prestigious ASEAN Outstanding Engineering Achievement Award in 2014.
For more information, please visit: www.goldenergymyanmar.com.
Properties
---
Hledan Centre Project
Completed in 2014 and formally opened in 2015, Hledan Centre is one of the newest and most modern shopping centres in Yangon. Hledan Centre is located in the prime district with four floors of retail space, two floors of residential units and three floors of commercial office units. Many of Hledan's retail tenants are familiar names such as Samsung and Yakun Kaya Toast from Singapore. Hledan Centre is also a popular venue for corporate and retails events. Our commercial office units are tenanted by reputable multi-nationals corporations.